The new plan by the U.S. to counter Islamic State in Syria and Iraq involves the deployment of 1,000 soldiers to Kuwait, a U.S. military official told VOA on Friday.
The plan is awaiting final approval from the administration, but U.S. soldiers from the 82nd Airborne Division's 2nd Brigade Combat Team, based at Fort Bragg, North Carolina, have already received permission for deployment from Army leaders, should the plan be signed.
The troops will be available for Army General Stephen Townsend, the ground commander in the fight to counter Islamic State, who will position the soldiers where they are needed, said an official, who refrained from giving further details because he didn't want to "telegraph" specifics of the mission.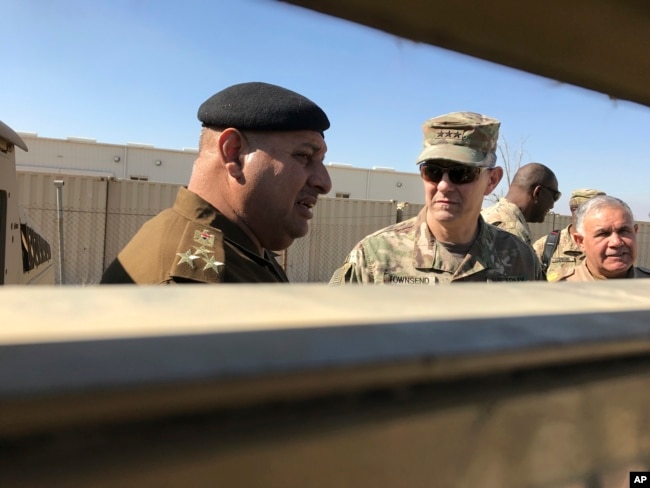 The plan comes as officials tell VOA that about 300 Marines have arrived in Syria to provide additional capabilities for allied forces working to push Islamic State forces from their de facto capital of Raqqa. A military official told VOA the additional capabilities provided by the Marines include artillery fire to give cover to locals battling the militants.
In addition to the Marines, about 100 soldiers with the 75th Army Ranger Regiment are deployed in and around Manbij, Syria, with Stryker armored fighting vehicles. These soldiers are there to "deter" different parties from attacking each other and ensure that all groups focus on the fight against Islamic State militants, Pentagon spokesman Navy Captain Jeff Davis told reporters earlier this week.
"Manbij is liberated, and there's no need for further fighting there," Davis said.
Army General Joseph Votel, who heads U.S. Central Command, said Thursday that the soldiers have been deployed in Manbij for the past few months to ensure the Islamic State group does not re-emerge there.
The newly deployed U.S. troops have been sent to the region to help "whoever is going to take Raqqa," a group that has yet to be determined, the official said.
It is unclear whether U.S.-backed Syrian Democratic Forces — which include the Kurdish YPG, Turkish-backed Syrian opposition, or some combination of the two forces — will serve as the liberating force in Raqqa once the city is completely isolated.
Carla Babb
Carla is a correspondent covering defense and international security issues. Her datelines include Ukraine, Turkey, Pakistan, Afghanistan, Iraq and Korea.